Jump to a section on this page: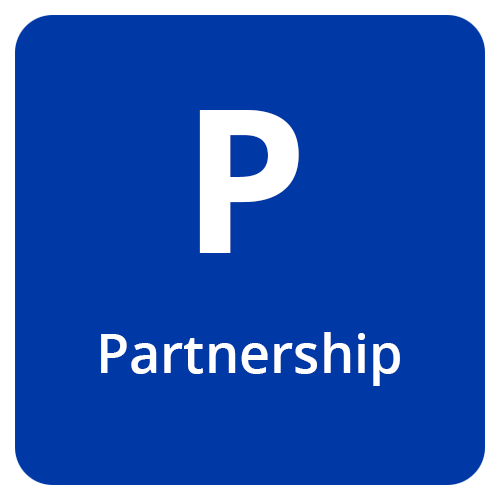 Partnership structure and functioning are core components to the successful operation of local wellness funds. Collaborative partners create shared goals and structures for managing and distributing funds.
Engaged sectors most often include health providers (hospitals and health systems), foundations, banks and Community Development Financial Institutions, and nonprofit organizations focused on economic development and health and human services. Fostering cross-sector relationships and investing in capacity building among partners and the community may increase resiliency and open doors to new funding sources.¹
Strategies for building strong partnerships can include:
Creating and allowing time for partners to develop trust and build relationships
Having active and resource-supported backbone organization to convene partners and facilitate interventions
Allowing partners to define mission, function, and form together
Agreeing on goals and the way in which they will use and share data
Local wellness funds use a broad array of structuring relationships that vary in the level of formality dependent on local context. Many begin with more informal structures which become more formal over time, as the resources to be stewarded increase.
A Practitioner's Guide: Developing Coalitions and Partnerships to Advance Health Equity
The Centers for Disease Control and Prevention developed this guide on community strategies for practitioners to develop coalitions and partnerships in efforts to advance health equity. The guide outlines multiple strategies for partnership building and provides a case study from the Respiratory Health Association of Metropolitan Chicago. Local wellness funds can use this guide to identify and implement strategies for building partnerships and coalitions to advance health equity.  
Toolkit – Community Partnerships: Strategies to Accelerate Health Equity 
This toolkit, from the American Hospital Association, focuses on how hospitals and health care systems can develop community partnership strategies to expand health care services, eliminate inequities, and improve health equity. Local wellness funds can use this toolkit to develop evidence-based strategies to inform health care community partnerships and practices. 
Prevention Institute Module on Enhancing Effective Partnerships For Health Equity 
This module is part of the Health Equity and Prevention Primer Toolkit from the Prevention Institute and it explores the power of partnerships for improving equity. The module introduces the Eight Steps to Coalition Building, which can be used by local wellness funds to develop a successful collaborative health equity effort. 
Partnership Assessment Tool for Health
The Partnership Assessment Tool for Health, developed by the Center for Health Care Strategies, is designed for community-based organizations and health care organizations in existing partnerships. The tool provides a template to understand progress toward benchmarks characteristic of effective partnerships; identify areas for further development; and guide strategic conversations. Local wellness funds and their partnering organizations can use this tool to learn to work together more effectively to maximize the impact of the partnership. 
The Guide to Cross-Sector Collaboration 
This informational guide on cross-sector collaboration by Resonance Global explores multisectoral collaboration, common partnership models, and how to sustain those partnerships. Local wellness funds can use this guide to identify which types of partnership models best fit with their goals and learn from examples on how to implement strategies to achieve those partnerships.
Georgia Health Policy Center. (2020, April). Local Wellness Funds: Advancing the Practice Annual Report.