Jump to a section on this page: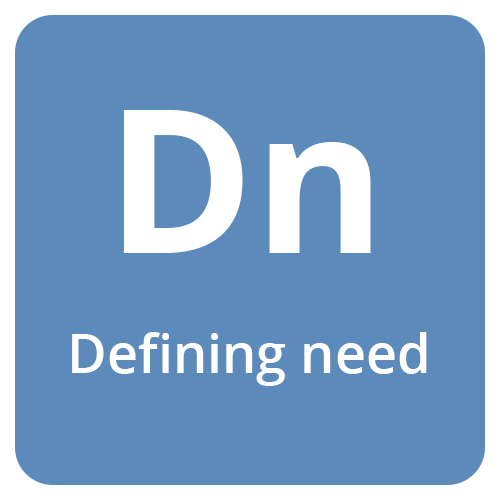 Needs can be defined as the gap between what is and what should be.¹ Identifying local needs and resources can help changemakers understand how to improve their communities in the most logical and efficient ways possible. Need is usually documented through a process where data are collected and reviewed to understand and determine the gap between the current state and ideal state.
During this process local wellness fund administrators may define the targets for their funds, which may include:
People groups (e.g., geographic locations, race/ethnicity, gender, etc.) and
Factors needing improved (e.g., resources, health or social outcomes, disparities, etc.)
By comparing the current data (current state) with state and national benchmarks, including goals set by national entities, like Healthy People 2030 (ideal state).
Many multisectoral partnerships begin by looking at the most recent needs assessments completed by their local health service providers (nonprofit hospitals, health departments, and Federally Qualified Health Centers). These assessments are often comprehensive enough to include data points associated with health outcomes and the social determinants of health. Often times these reports also offer health improvement priorities.
Mobilizing for Action through Planning and Partnerships
This resource is a community-driven strategic planning process for improving community health. Facilitated by public health leaders, this framework can help local wellness funds apply strategic thinking to prioritize public health issues and identify resources to address them. 
Assessing Community Needs and Resources
This tool is a chapter on assessing community needs and resources from Community Tool Box. The chapter includes 21 sections mostly dedicated to different methods for collecting information, such as conducting focus groups. Local wellness funds can use this resource to learn how to identify and assess community concerns, needs and assets.   
Well-Being In the Nation Network  Measures 
This measurement framework created by Well-Being in the Nation Network (WIN) offers a set of common measures to assess and improve population and community health and well-being across sectors. The framework is divided into three elements: core measures, leading indicators, and a full flexible set of measures. WIN measures can be used by local wellness funds to show connections between social conditions, health, community, and well-being. The core measures of WIN are well-being of people, well-being of places, and equity.